Like You Know It All
(2021, 11')
Kwang-Ja Lee, a counsellor at 'Lifeline Korea' has been listening to anonymous people's stories for 45 years. Every day, she is all ears to stories that cannot be shared anywhere else. Image and sound react to it and creates new reflective space that seems to be the bottom of one's heart.
︎watch the film excerpt here

*copying this page and embedding/copying the film is prohibited.

*Full film is available upon request. Email the director for the screener.
© JiYoon Park. Embedding, unauthorised copying and replication are prohibited for this video & images.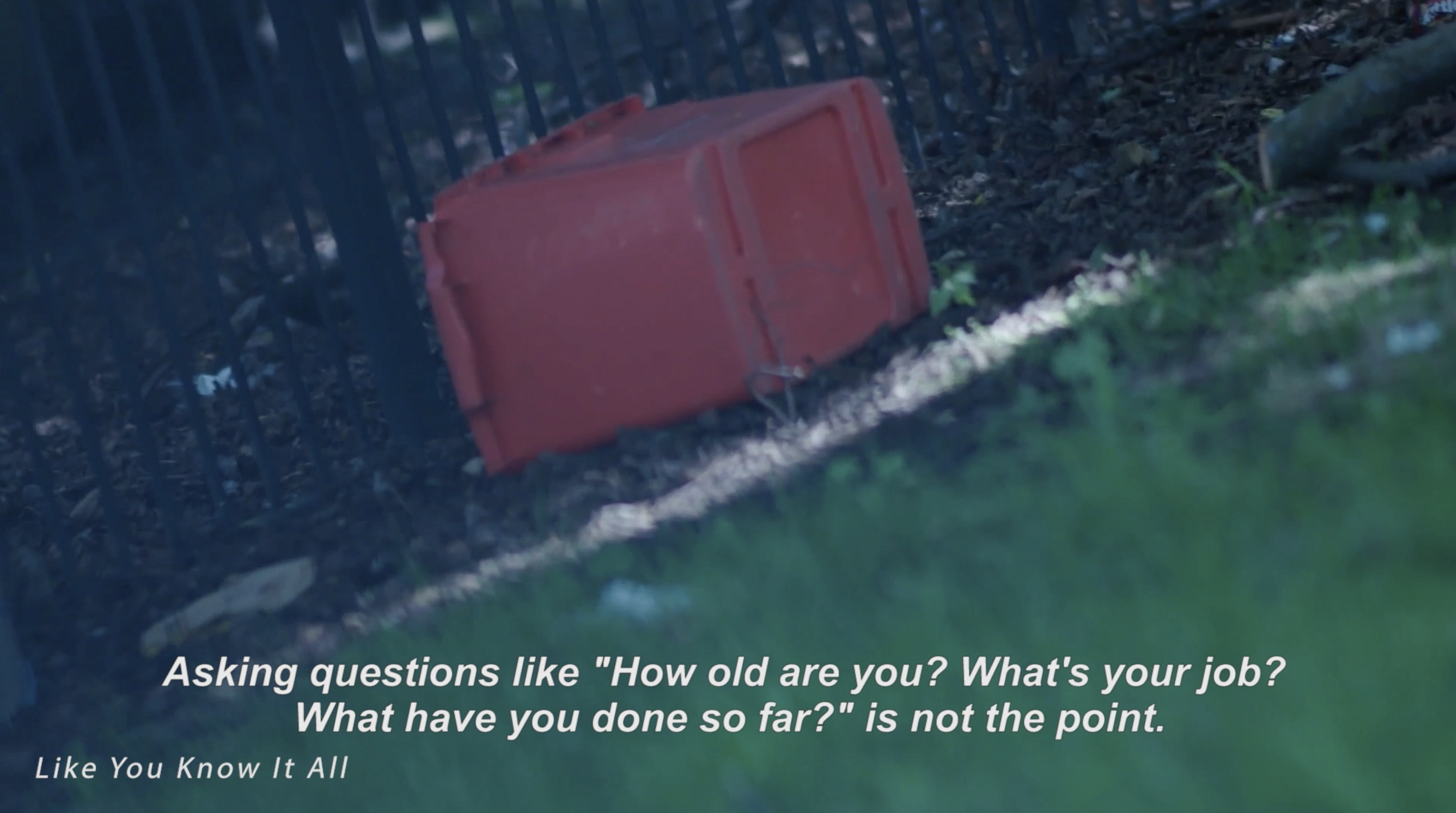 <<A conversation with a suicide hotline worker in South Korea plays over footage of everyday life. Text, image, and voiceover combine to produce a stunning and moving portrait of the often thankless work of care.>> - written by San Diego Asian Film Festival
<<A very effective and moving exploration of the role of a telephone counsellor. Good use of abstract imagery which allows full engagement with the subject matter.>> - a comment from the doc alliance platform
(There are no human faces throughout the film. Instead, there are places and movements that help audiences imagine the story of the interview better. It was all part of making intangible things observable.) - director's notes